In Memoriam
(Brigitte Falkenburg)
Stanislas Dockx est né à Anvers (Belgique) le 31 mars 1901 dans une ancienne famille de commerçants anversois. Il fut d'abord orienté vers des études de commerce mais il fut vite bien plus intéressé par les problèmes philosophiques, sociologiques et religieux. Le 7 novembre 1920, il entra dans l'Ordre de St Dominique. Il fit son noviciat au couvent de La Sarte, près de Huy. De 1921 à 1924, il reçut sa formation philosophique au couvent de Gand. Au-delà des cours reçus, il tenait à lire directement les auteurs dans le texte. Il s'intéressa particulièrement à la métaphysique, à la logique, à la cosmologie, à la psychologie rationnelle et expérimentale. Vinrent ensuite les années d'études théologiques au couvent de Louvain. Il demanda alors l'autorisation de poursuivre des études en vue de l'obtention d'un doctorat en physique-mathématique mais ce projet fut retardé car il lui fut demandé d'assurer des cours (Ecriture Sainte, cosmologie, sciences naturelles) au Studium dominicain de La Sarte (de 1929 à 1936). Il eut cependant l'occasion, pendant ce temps, de suivre des cours de physique et de mathématique aux universités de Liège et de Louvain. Il élabora à ce moment une "Théorie fondamentale du système périodique des éléments" (éditée en 1959). En 1936, il fut nommé directeur du collège international des étudiants de l'université (dominicaine) de Fribourg (en Suisse). Mais il suivit lui-même des cours complémentaires de théologie et obtint, en 1938, le diplôme de docteur en théologie avec une thèse sur la théologie thomiste de la grâce ("Fils de Dieu par grâce", éditée en 1948). Il fut alors appelé au Studium dominicain de Varsovie où il assura (en latin) les cours de métaphysique et de théologie fondamentale. De retour en Belgique en 1939, il assura les cours de logique, de philosophie des sciences, de métaphysique et de cosmologie au Studium (philosophique) de Gand et ensuite des cours de théologie au Studium de Louvain, jusqu'en 1956. C'est pendant ces années qu'il fonda l'Institut International des Sciences Théoriques et tout d'abord la "classe des sciences profanes" (qui devint l'Académie Internationale de Philosophie des Sciences) dont le premier symposium eut lieu au Palais des Académies de Bruxelles en 1947. Un deuxième symposium eut lieu à Paris en 1949. Mais le suivant n'eut lieu qu'en 1961, étant donné ses obligations d'enseignement (et, de 1956 à 58, sa présence à Rome comme Pénitencier Apostolique à la basilique Sainte-Marie Majeure). A l'occasion du Concile Vatican II (1963-65), il fut sollicité comme expert ("peritus") par le patriarche grec-catholique Maximos IV. Le rapport qu'il rédigea dans le cadre de cette fonction ("Des pouvoirs dans l'Eglise",) fut distribué à tous les Pères conciliaires. La thèse, suivant laquelle le pouvoir des évêques tient à leur ordination comme évêque et non d'une délégation à partir du pape, fut largement discutée et se retrouva dans les textes conciliaires. Il fut aussi la cheville ouvrière de la levée des excommunications (de 1054) entre l'Eglise orthodoxe et l'Eglise catholique (le 7 décembre 1965) et des visites de Paul VI au Patriarche Athénagoras de Constantinople (25 juillet 1967) et de celui-ci à Rome (le 26 octobre 1967). C'est dans ce milieu des experts conciliaires qu'il trouva le vivier des théologiens (dont Mgr Ratzinger ...) désireux de continuer une recherche ouverte en théologie. Sollicités par le Père Dockx (qui avait également sollicité des théologiens des autres confessions chrétiennes), ils acceptèrent de devenir les membres fondateurs de l' Académie Internationale des Sciences Religieuses (la "classe des sciences sacrées" pressentie dès 1944). Le premier symposium de fondation eut lieu, dans la foulée, dans l'ancien couvent dominicain de Constance en mai 1964 sur le thème de la collégialité épiscopale. Agé de 63 ans, le Père Dockx se consacra dès lors entièrement aux Académies, jusqu'à ses 80 ans. Ses qualités humaines d'amabilité, de délicatesse, de discrétion, non moins que sa largeur d'esprit, son souci de la liberté de recherche et de parole et d'une recherche pointue chacun dans ses compétences donnèrent l'empreinte à son oeuvre. Après quelques accrocs de santé, il mourut le 7 novembre 1985 à Bruxelles, âgé de 84 ans.
Membre de la Leopoldina, membre titulaire de l'Académie internationale de philosophie des sciences, deux fois membre senior de l'IUF, membre de l'Institut international de philosophie, il avait participé au comité stratégique du CNRS dans les années 2000. Il a été aussi membre actif du Comité national d'histoire et philosophie des sciences (Académie des sciences), affilié à l'ICSU, et membre du Conseil d'Administration du CNHPS.
Ce décès prématuré est une très grande perte pour toute la communauté philosophique française et internationale, et une très grande tristesse pour ses amis et ses proches. Nous ne perdons pas seulement un collègue. Nous perdons un maître, un guide, un exemple et un ami : un homme apparemment réservé, mais capable de grands élans d'amitié et d'humanité. Sans lui, nous nous sentons tous plus pauvres, autant comme scientifiques, que comme personnes. Nous ne l'oublierons pas, et tâcherons de continuer son œuvre et son enseignement.
Le directeur de l'IHPST, au nom de toute l'équipe.
(1) Gayon Jean. 1998. Darwinism's struggle for survival: heredity and the hypothesis of natural selection, Cambridge University Press, 516 p.
(2) Philosophie, histoire, biologie. Mélanges offerts à Jean Gayon, sous la direction de Francesca Merlin & Philippe Huneman. Paris, Editions Materiologiques.
(3) La connaissance de la vie aujourd'hui, Paris: ISTE, à paraître. Ce livre inclut comme le précédent une liste exhaustive des publications de Jean Gayon.
In 2003, Grünbaum resigned from the Department of Philosophy at the University of Pittsburgh, while retaining his lifetime tenured Mellon Chair and all of his other affiliations at that university.
Grünbaum was Jewish. He died in November 2018 at the age of 95.
· Modern Science and Zeno's Paradoxes (first edition, 1967; second edition, 1968)
· Geometry and Chronometry in Philosophical Perspective (1968)
· Philosophical Problems of Space and Time (first edition, 1963; second edition, 1973)
· The Foundations of Psychoanalysis (1984)
· Validation in the Clinical Theory of Psychoanalysis: A Study in the Philosophy of Psychoanalysis (1993)
· Collected Works, Volume 1 (ed. by Thomas Kupka): Scientific Rationality, the Human Condition, and 20th Century Cosmologies, Oxford University Press 2013. Volume 2: The Philosophy of Space & Time (ed. by Thomas Kupka), is forthcoming 2019; Volume 3: Lectures on Psychoanalysis (ed. by Thomas Kupka & Leanne Longwill), is forthcoming 2019 as well (both also with OUP).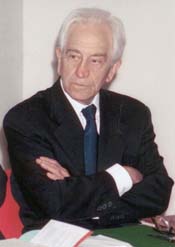 Jean Ladrière naquit à Nivelles (Belgique) en 1921. Au cours de ses études de philosophie à l'Université de Louvain, il s'intéressa particulièrement à la logique formelle (cours du prof. Dopp) et à la philosophie sociale (cours du chanoine Jacques Leclercq).
Son intérêt pour la logique formelle l'amena à faire des études complémentaires en mathématiques pures. Il consacra sa thèse de doctorat en philosophie (présentée en 1949) à l'étude des "implications du théorème de Gödel pour la théorie de la démonstration". Il rédigea encore un mémoire de licence en mathématiques sur les fonctions récursives (1951) et une thèse d'agrégation (1957) sur "Les limitations internes des formalismes" où, à partir des problèmes posés par le théorème de Gödel et des théorèmes apparentés, il montrait que le langage mathématique ne pouvait pas, ultimement, se passer du langage naturel. C'était donc le thème, très kantien, des limites de la rationalité qui était repris mais dans une perspective nouvelle, comme une exigence interne d'ouverture (et donc non interprété comme une limite) à d'autres champs de sens.
Il fit toute sa carrière à l'Université de Louvain (où il dirigea une centaine de thèses de doctorat !). Tous ses étudiants se souviendront de sa manière magique de mettre en valeur leurs (parfois maigres) connaissances. Il fut professeur invité dans de très nombreuses universités étrangères (en France, Portugal, Pologne, Congo, Chili, Brésil, Japon, Etats-Unis). Il participa à de multiples colloques et congrès. Toutes les personnes qui l'ont rencontré ont pu apprécier son extrême modestie et sa délicatesse infinie. Il reçut le titre de docteur honoris causa d'une dizaine d'universités. Il fut membre (et exerça des présidences) de nombreuses associations internationales de philosophie (dont l'AIPS et l'AISR).
On the 4th of October, 2017, we heard the sad news that AIPS member Jesús Mosterín passed away. He was a highly relevant intellectual in the Spanish milieu, and well known abroad for his contributions to the philosophy of cosmology and biology. It seems not too far-fetched to say that he was a Spanish Russell: a logician by training, founder of the Barcelona group in logic, who unfolded his talent and opened up his interests to a much broader range of issues, becoming a public figure. His views were always marked by a rational, objectivist approach to the questions at stake, which earned him a reputation of being 'a rationalist.' But he was, more than that, a thinker of life, of the value of life.
All of these works have gone through two or more editions, which is a clear indication of the public following of Mosterín's well-informed, clear and insightful discussions of intellectual topics.
(by José Ferreirós)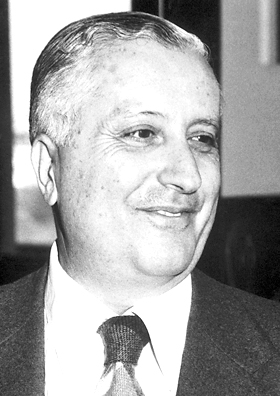 Ilya Prigogine (25 janvier 1917 à Moscou - 28 mai 2003) est un physicien et un chimiste belge d'origine russe. Il a reçu le prix Nobel de chimie en 1977, après avoir reçu la Médaille Rumford en 1976.
Il est connu surtout pour sa présentation sur les structures dissipatives et l'auto-organisation des systèmes, qui ont changé les approches par rapport aux théories classiques basées sur l'entropie. Ce en quoi il révèle une théorie parallèle à la théorie du chaos. Dans La Nouvelle Alliance. La métamorphose de la science, Prigogine développe la thèse suivante : la science classique considérait les phénomènes comme déterminés et réversibles, ce qui est en contradiction avec l'expérience courante. L'irréversibilité des phénomènes temporels caractéristique de la thermodynamique (non linéaire) réconcilie la physique avec le sens commun, tout en faisant date dans l'histoire de la thermodynamique.
Biographie
Il étudia la chimie à l'Université libre de Bruxelles en Belgique.
Ilya Prigogine explique ainsi son parcours : jeune émigré de Moscou d'origine juive, exilé en Allemagne puis en Belgique à Bruxelles pour fuir le nazisme, il voulut comprendre comment on arrivait à devoir fuir son propre pays. Il aborda la politique mais fut contraint d'étudier le droit. Voulant comprendre le comportement d'un accusé, il étudia la psychologie. Pour comprendre clairement la psychologie et la science du comportement, il buta sur le fonctionnement du cerveau humain. Ainsi, il étudia la biologie, la chimie et enfin la biochimie. En poussant plus loin pour comprendre les interactions chimiques, il étudia la physique des particules. De la physique, il passa à l'astrophysique et à la cosmologie. Il aborda alors les questions fondamentales : la matière, le vide, le temps et son sens unique (la flèche du temps). Pour comprendre la flèche du temps il dut étudier les structures dissipatives.
En 1977, il est lauréat du prix Nobel de chimie « pour ses contributions à la thermodynamique hors équilibre, particulièrement la théorie des structures dissipatives ».
Il cofonda le centre qui porte son nom à l'Université du Texas à Austin.
Il laissa également son nom à la Haute École Libre de Bruxelles Ilya Prigogine (HELB IP), associée à l'Université libre de Bruxelles (ULB). Il était membre de l'Académie roumaine.
Distinctions et récompenses
Il a reçu le prix Francqui en 1955 et le titre de docteur honoris causa de l'Université Jagellon de Cracovie en 1981. Il est lauréat du prix Nobel de chimie en 1977.
Publications
Introduction à la thermodynamique des processus irréversibles, Dunod, 1968, (ISBN2-87647-169-8)
(Brigitte Falkenburg)
Dudley Shapere is survived by his wife of 42 years, Hannah Hardgrave; their daughters Elizabeth and Christine Anne; his son Alfred and daughter Catherine by his previous marriage to Alfreda Bingham; and five grandchildren
Actions, Rationalité & Décision - Actions, Rationality & Decision, avec Denis Fisette (codir.), Londres, Volume 6, College Publications, collection Cahiers de Logique et d'Épistémologie, 2008.
Logic, Thought and Action dans la collection Logic (dir.), Epistemology and the Unity of Science de Springer, 2005.
Les actes de discours : Essai de philosophie du langage et de l'esprit sur la signification des énonciations, Liège et Bruxelles, Pierre Mardaga, 1988.
Foundations of Illocutionary Logic, avec John Searle, Cambridge University Press, 1985.